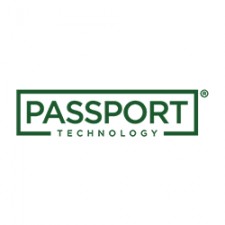 LONDON, February 2, 2020 (Newswire.com) - Passport Technology proudly announces the launch of its CashValet portal in a multi-year agreement with Group Monte-Carlo Société des Bains de Mer (Monte-Carlo SBM), the iconic and prestigious hospitality group which holds exclusive casino rights in Monaco.
Monte-Carlo SBM operates four luxury hotels, over 30 high-end restaurants and bars, and four gaming properties including the lavish Casino de Monte-Carlo, which will feature Passport Technology's CashValet. As Francois Blanc, founder of Casino de Monte-Carlo, once said, "We should do nothing here as it is done elsewhere," Monte-Carlo SBM has distinguished itself as having the most beautiful gaming destinations in Europe. With Belle Epoque architecture and opulent décor, its properties are the embodiment of indulgence - surroundings glamorized and made iconic through movies and media.
CashValet is custom-designed for international markets with dynamic and robust reporting, self-exclusion tools, and the finest user experience in the industry. "The launch of Passport Technology's CashValet into Monte-Carlo SBM's properties is the perfect fit," stated Kurt Sullivan, Passport Technology President. "We are excited to commence a long-term partnership with one of the most prestigious operators in Europe, in the most iconic of gaming destinations."
"Passport Technology has set a standard for our diligence in working with and providing the highest level of service for our customers," stated Helen Bowditch, VP of International Development. "Having won the Global Regulatory Awards Compliance Payment Service or Solution Provider of the Year for 2018 and 2019, our team has a deep understanding of the global market and our clients' needs. This partnership is an excellent opportunity to demonstrate our talents."
About Passport
Passport Technology, Inc. is a leading developer of technology-based products and services for the highly regulated payments, gaming, and financial services markets. The company's international portfolio includes attended payment kiosks, cash access systems, server and web-based analytic technology, agnostic application management systems and interactive content and services.
Passport Technology is recognized as the winner of the Global Regulatory Awards Compliance Payment Service or Solution Provider of the Year for 2018 and 2019.
For more information, please visit passporttechnology.com.
Press Contact:
Max Aceituno,
Chief Marketing Officer
Passport Technology Inc.
max@passporttechnology.com​
Source: Passport Technology
Share: