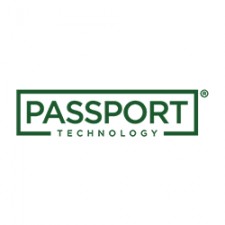 LONDON, February 2, 2020 (Newswire.com) - Passport Technology Ltd. (Passport), a leading developer of technology-based products for the highly regulated payments, gaming and financial services markets, is pleased to announce the expansion of its partnership with Caesars Entertainment UK Ltd (Caesars UK). After a successful launch of its CashValet portal at Caesars properties, Passport, in alliance with ChangeGroup Corporation, will be extending services to include ATM solutions for a five-year agreement, beginning January 2020.
Passport has provided cash access solutions in the UK and Europe since 2016 and the introduction of ATM services to Caesars UK alongside Passport's CashValet(R) self-service platform will provide immediate benefits to both patrons and employees.
ChangeGroup is a leading provider of fast travel cash, with decades of experience in transactions involving foreign currency and financial services around the world. A sales partnership began in 2017, combining ChangeGroup's innovative ATMs with Passport's impressive suite of products and services.
"Securing a long-term extension for our CashValet portal with Caesars Entertainment, along with expanding to ATM solutions with ChangeGroup, is high praise and recognition of the excellent quality of service our team provides to our valued clients. We are excited to move forward with our partnerships and continue our tradition of surpassing customer expectations," stated Kurt Sullivan, Passport Technology President.
Passport's CashValet platform is custom-designed with dynamic and robust reporting, self-exclusion tools and the industry's finest user experience.
About Passport
Passport Technology, Inc. is a leading developer of technology-based products and services for the highly regulated payments, gaming, and financial services markets. The company's portfolio includes attended payment kiosks, cash access systems, server and web-based analytic technology, agnostic application management systems, and interactive content and services in over 50 casino properties internationally.
Passport Technology is recognized as the winner of the Global Regulatory Awards 2018 and 2019 Compliance Payment Service or Solution Provider of the Year.
For more information, please visit passporttechnology.com.
Press Contact:
Max Aceituno,
Chief Marketing Officer
Passport Technology Inc.
max@passporttechnology.com​​
Source: Passport Technology
Share: